History
2004
GCS is born! Founders include Curt Bererton, Chris DeLeon, John Nesky, and Greg Peng. The club holds its first meeting on February 27, hosts its first guest speaker on April 23, and finishes its first game, Dragon Of Shiuliang, on May 7.
GCS also starts its Lending Library (thanks to generous donations from a CMU professor and a GCS member) and paints the Fence for the first time - a tradition that continues today!
---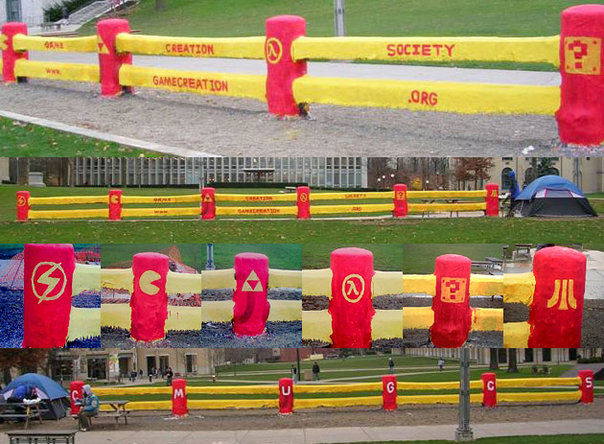 2005
GCS celebrates 15 completed projects.
GCS holds its first officership elections for the next semester.
2006
The site receives a new web address and its first major overhaul.
---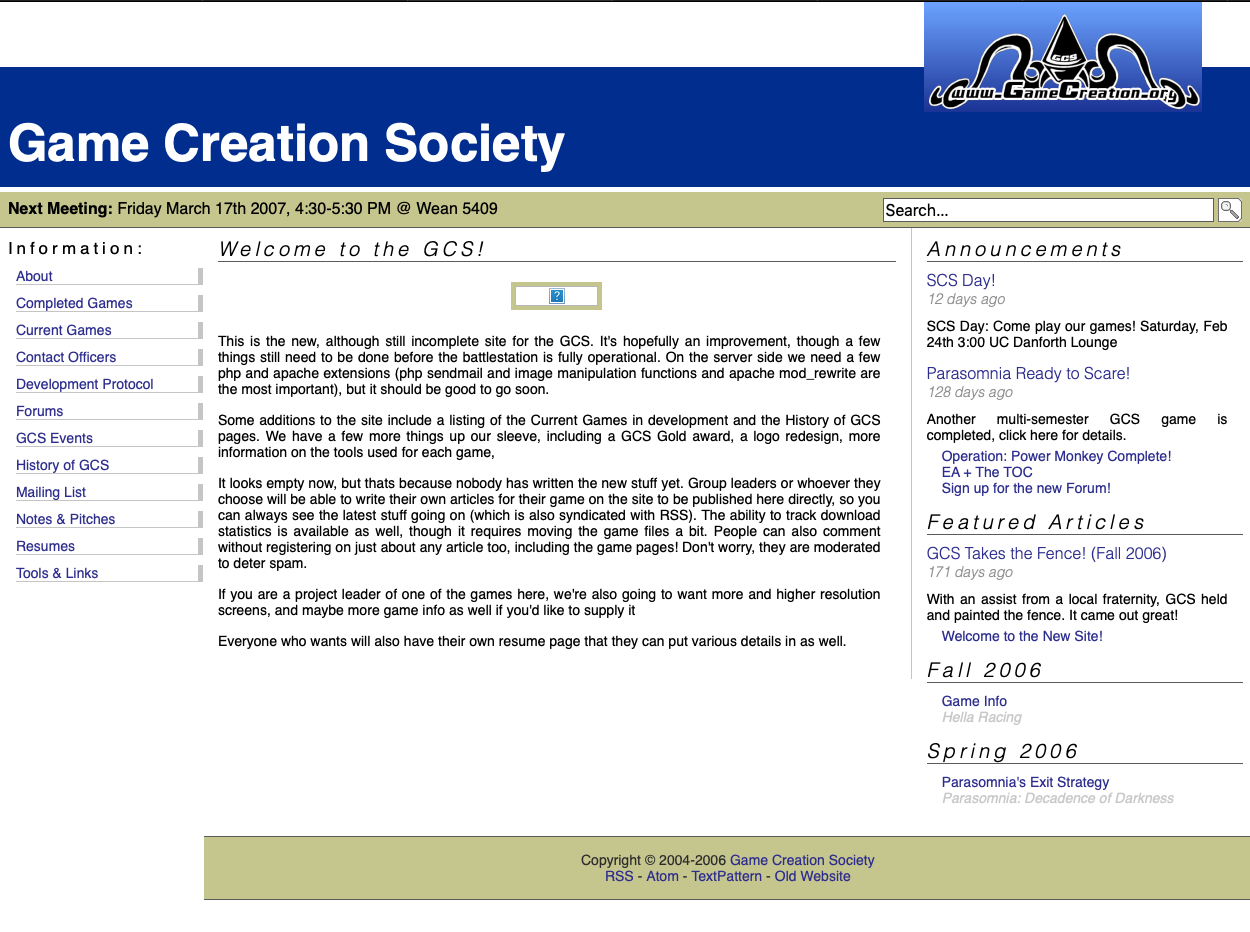 2007
GCS runs its own bake sale.
2008
GCS pivots its gamemaking process and focus towards smaller and simpler projects, with more focus on learning new skills.
2010
The website goes through its second major redesign, moving to a more stylized dark theme and streamlining the layout.
---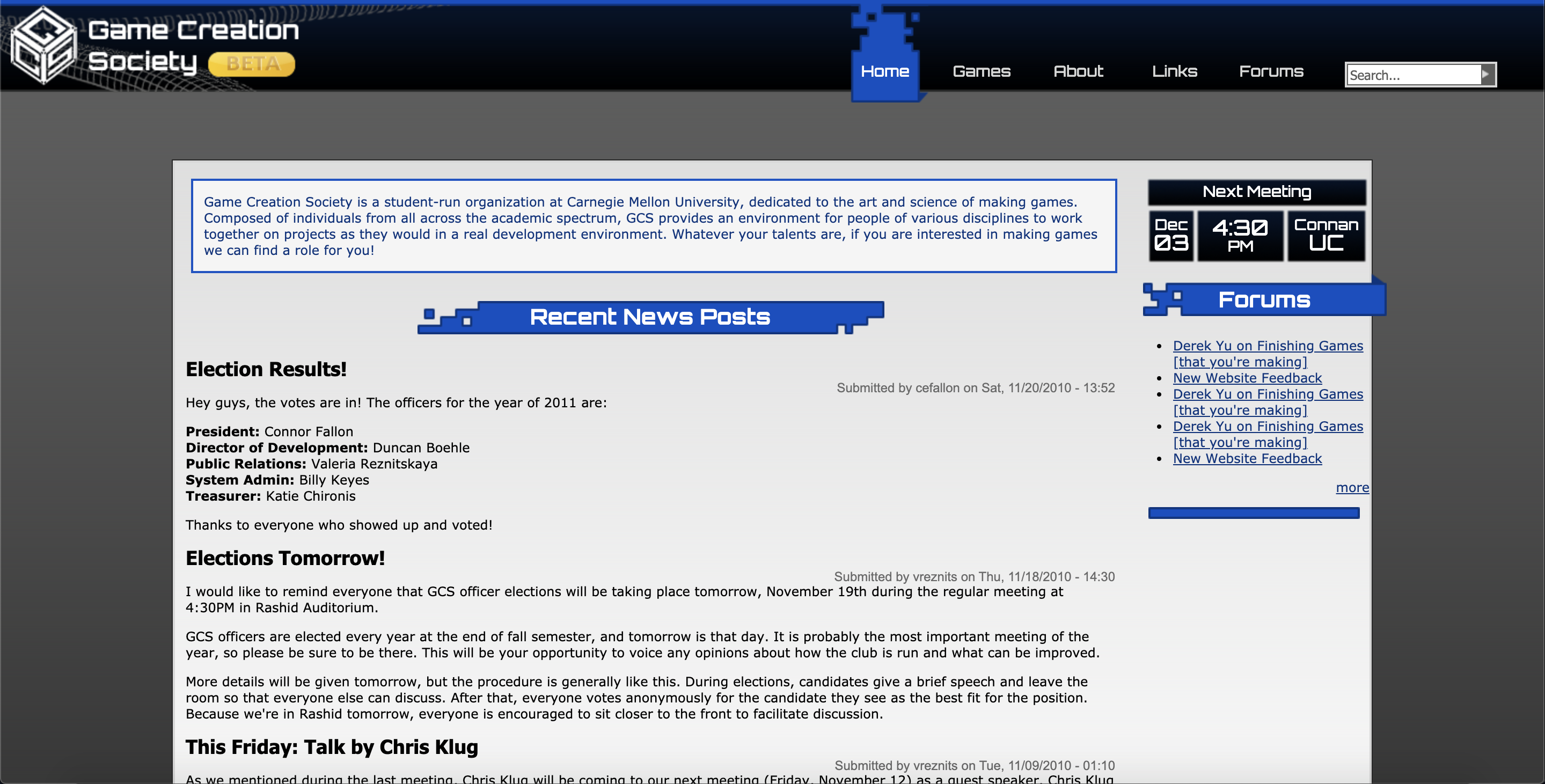 2014
The GCS Cabinet is built! The Cabinet is one of the club's most distinct products, providing a unique, classic way to play student games.
The website goes through its third overhaul, switching to a lighter color scheme and removing the forum.
---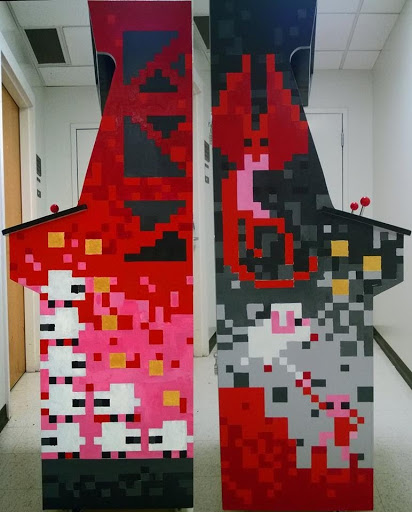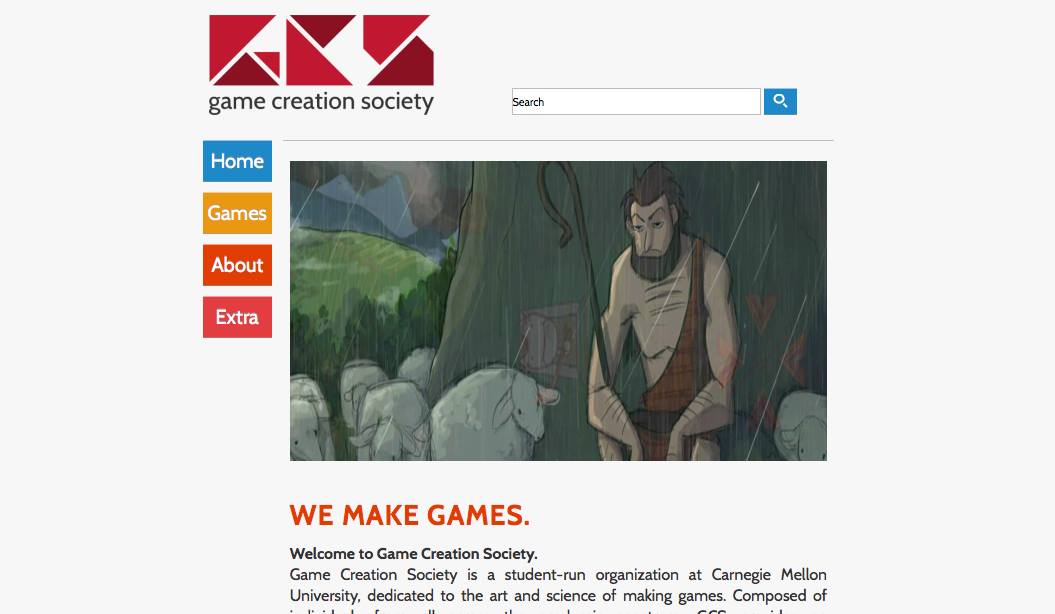 2016
The GCS Discord is created and becomes the primary hub for interactions between members and club announcements.
---

2019
The club's official StuCo is created and taught by GCS President Carter Williams and Director of Development Adrian Biagioli.
GCS creates the Game Bytes program, a minigame collection series for new developers. It is conceptualized by Tomas San Miguel and led by Vice President Jan Orlowski.
This website is overhauled for the fourth and final time, this time by Chief of Operations Dominic Calkosz. The new design focuses on presentation and futureproofing.
---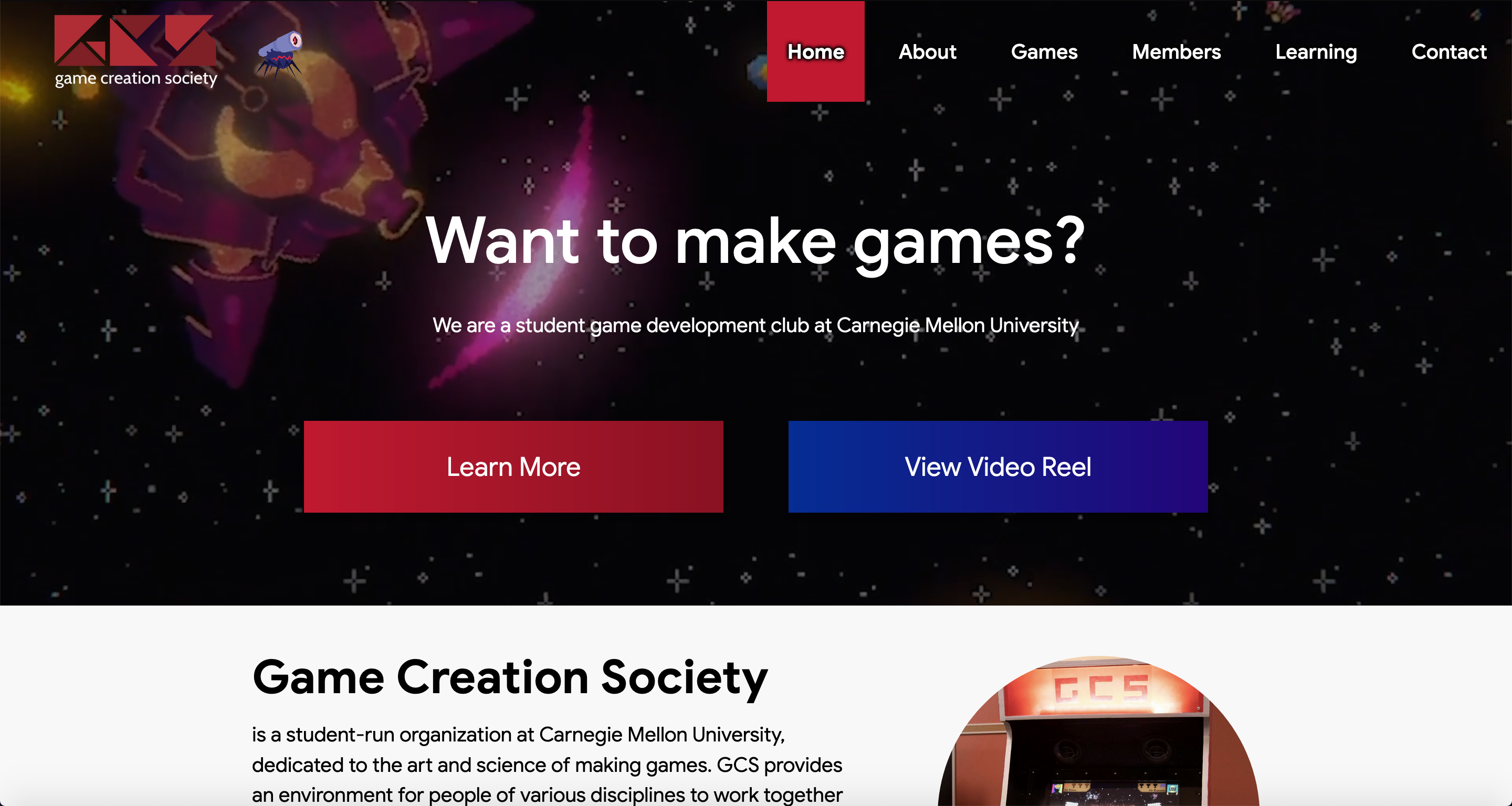 2020
GCS initiates the Unreal Fast Track, a program to help students develop games using the Unreal game engine, in partnership with Epic Games.
GCS transitions to remote game creation, playtesting, and meetings in response to the COVID-19 pandemic.
2022
GCS acquires a tent and a grill to host a barbeque and paint the fence to advertise the first in-person release since the COVID-19 epidemic.